Media mogul Given Mkhari arrested for allegedly assaulting wife | The Citizen
Media mogul Given Mkhari arrested for allegedly assaulting wife ‌ The Power FM boss's wife is expected in court too…
---

Media mogul Given Mkhari arrested for allegedly assaulting wife
‌
The Power FM boss's wife is expected in court too as he had laid a countercharge.
Given Mkhari has been arrested for assault. He is due to appear in the Randburg Magistrate's Court today.
Mkhari allegedly assaulted his wife and police say she will also be in court today after Mkhari laid a countercharge.
He is the CEO of MSAG Afrika Investment Holdings, a black-owned media and communications investment company he co-founded in 2002. He is a founder of Power FM in Johannesburg, as well as Capricorn FM.
Mkhari has a long-standing relationship with communications regulator Icasa. Radio TURF, the University of the North's campus radio station he started in 1995 with Mdlalose, was the first student radio station to be registered by Icasa.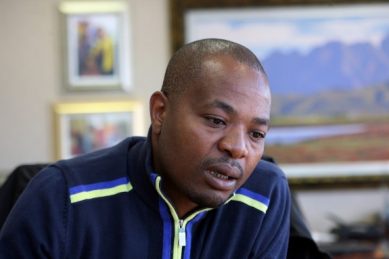 Media mogul Given Mkhari arrested for allegedly assaulting wife | The Citizen
The Power FM media mogul's wife is expected in court too as he had laid a countercharge.


Source