No end-of-year holidays for Eskom staff, says Gordhan
No end-of-year holidays for Eskom staff, says Gordhan Senior management at the utility would probably get a lump of coal…
---
No end-of-year holidays for Eskom staff, says Gordhan
Senior management at the utility would probably get a lump of coal for Christmas if there wasn't such a shortage.
At a media briefing to notify South Africans on how Eskom and government are responding to the crisis at the struggling power utility, Minister of Public Enterprises Pravin Gordhan indicated that managers would have to give up their end-of-year holidays.
He expressed confidence that there would be no load shedding over the festive period.
All senior managers at the parastatal have been asked to cancel their leave, according to the minister. They will have to visit power stations throughout the country.
Gordhan is implementing a weekly plan that will be ongoing until the end of January, and senior management will be assigned to different power stations, which they will visit to get a sense of what's happening on the ground.
At the briefing, Gordhan stressed the energy utility was one of the state-owned-enterprises worst affected by state capture, and that fixing the mess would take time.
Gordhan also said Eskom was not communicating properly when it came to load shedding.
"Sending out a tweet is not how it's done and hopefully as of next week it will get better," he said.
The minister urged former Eskom managers who were no longer employed at the company to refrain from commenting on developments at the energy provider.
"Leave us alone to do our work," he requested.
Former Eskom interim CEO Matshela Koko, who has been vocal about the energy provider and is likely one of the people Gordhan is referring to, is clearly not about to listen to Gordhan's request, though.
He tweeted throughout the briefing, with his observations including his belief that Gordhan is "talking nonsense".
https://citizen.co.za/…/no-end-of-year-holidays-for-eskom…/…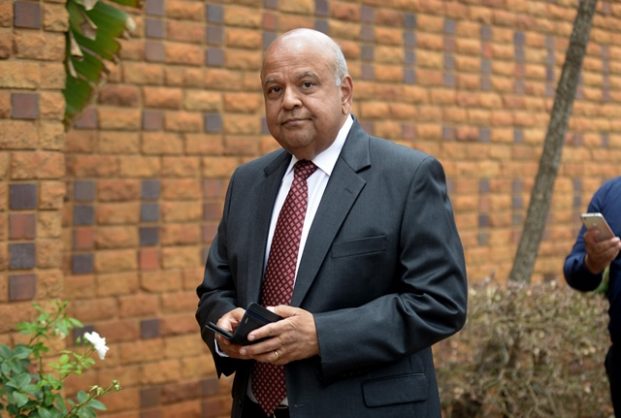 No end-of-year holidays for Eskom staff, says Gordhan